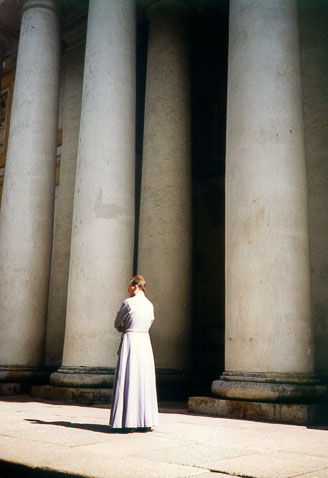 This was such a lucky image. I wish I could have gotten the
vibrancy of his robe but as with anything... he realized I was
there and then swiftly moved. Eh... it's a little overexposed but
I never claimed to be a great technician... at least not with my Pentax.